Sunday, May 19, 2019
4:00 - 5:00 pm
St. Stephen's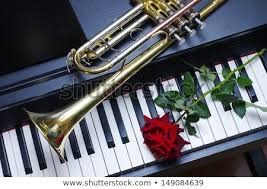 "Soli Deo Gloria: Music for Trumpet and Organ"
Come to enjoy this special benefit concert featuring Paul Dubnik, trumpet, and Annabelle Paetsch, organ, with soprano Tegan Peemoeller. Repertoire by Handel, Torelli, Caarke and more.
Admission $20 at the door. Proceeds to St Stephen's Music Development Fund.