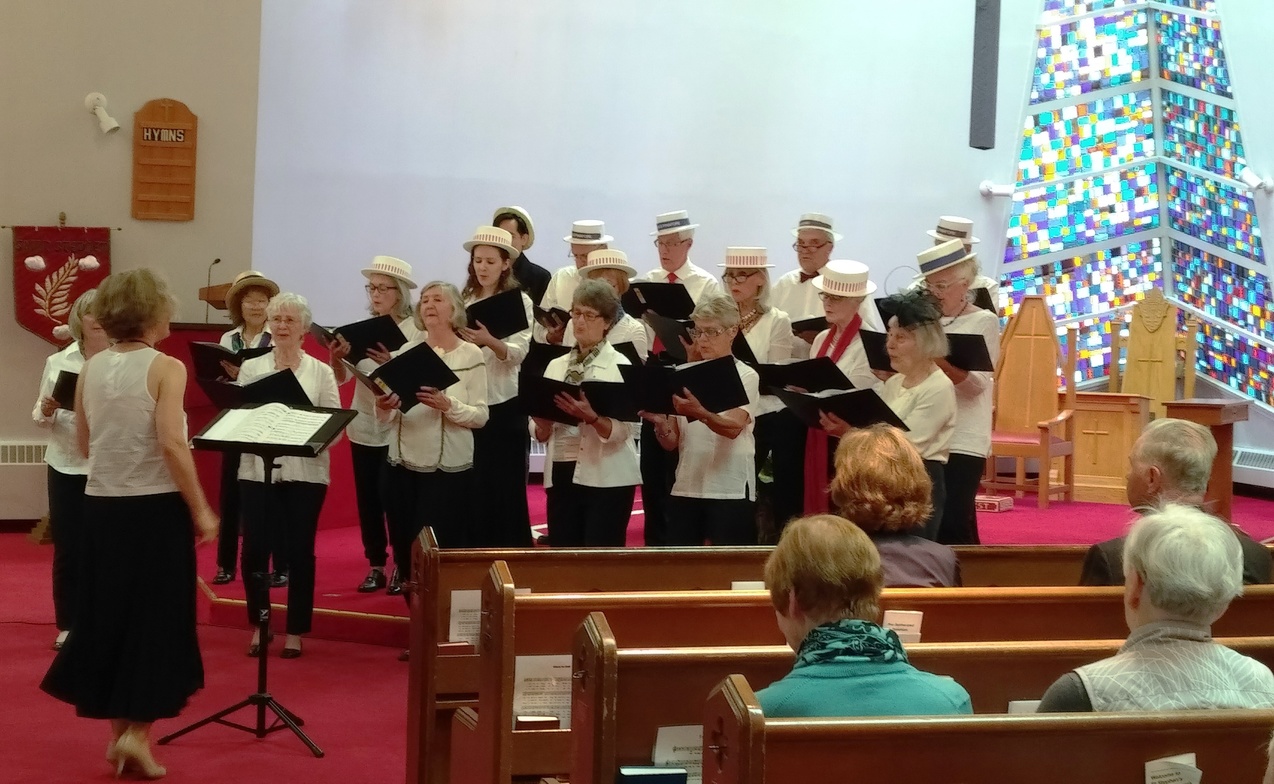 During our first successful season (2017-2018), we presented a choral tribute to Canada's 150th anniversary as well as a Christmas-themed program at the church's Remembrance Day and Christmas fundraising events; we also shared our Christmas program and sang carols at the Red Lion. The St Patrick's/St. David's tribute featured Irish and Welsh folk song arrangements. "Songs of Summer" consisting of hits from the '40s, '50s and '60s was especially well received.
For our 2018-19 season, Music Director Annabelle Paetsch (
[email protected]
) and choral assistant Tegan Peemoeller invite you to participate in this exciting venture, intended to serve as a musical bridge between church and community. The goals of this non-auditioned choir are to bring adults together to sing, learn, laugh, and experience all the documented health benefits of singing in a choir while connecting to the community. Repertoire includes folk songs, tunes from movies and musicals, popular songs from different decades, and some local/Canadian compositions, and is shared with the congregation of St Stephen's in 20-25 minute "mini-concerts" following Sunday morning services, three to four times a year. As well, the choir may go out into the wider community for special occasions such as carolling and longer performances.
Rehearsals are at St Stephen's Anglican Church, 885 22nd Street (across from the West Van community and seniors centres) on Thursdays 4:00-5:30 p.m. Suggested drop-in is $10 per rehearsal; advance donations per term are encouraged.
Winter Term: Jan. 10-March 14
Spring Term: April 4-May 30
Mini-concert dates (beginning c. 11:10 a.m. in St. Stephen's sanctuary) and related repertoire themes for 2019 are as follows:
March 3 - St Patrick's Day
June 2 - Songs for Summer
Please note that there will be no rehearsals during March, resuming April 4-May 30, then no further rehearsals until September.
We hope to see you soon.